Chart of Moonlighting – Multiple Jobholders by Type from January 1994 to Present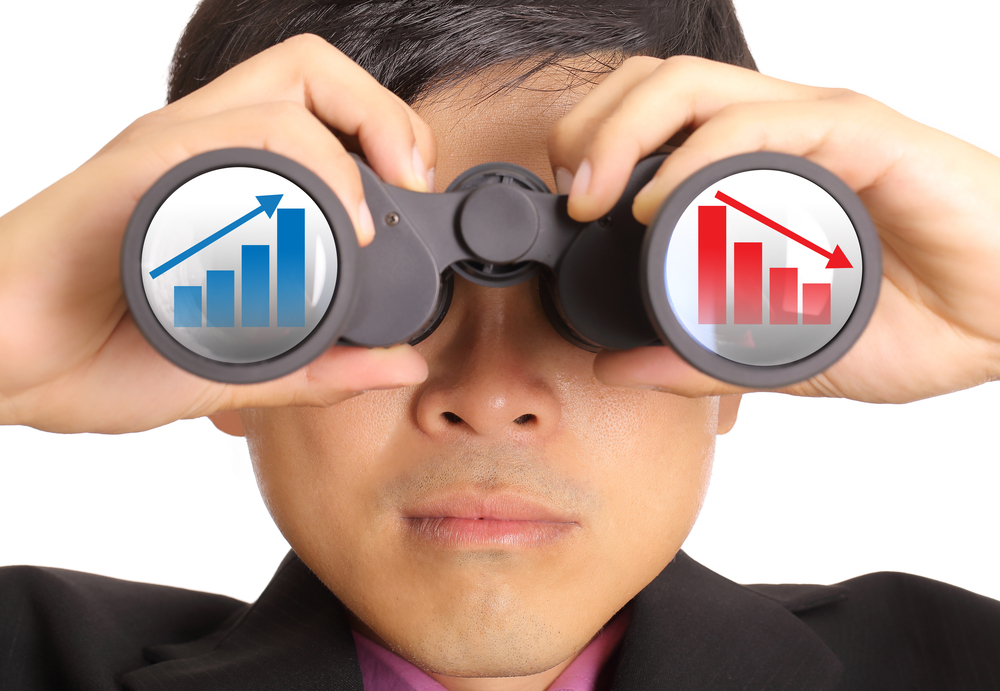 Moonlighting is to hold a second job in addition to a regular one or holding multiple jobs.
Generally multiple jobholders hold a full-time plus a part-time job (the blue line in the graph), and this group now makes up about 3% of the working population in the U.S.  The percentage of workers within this group has declined from its high in March 1996 of 3.97%, to 3.00% as of October 2019.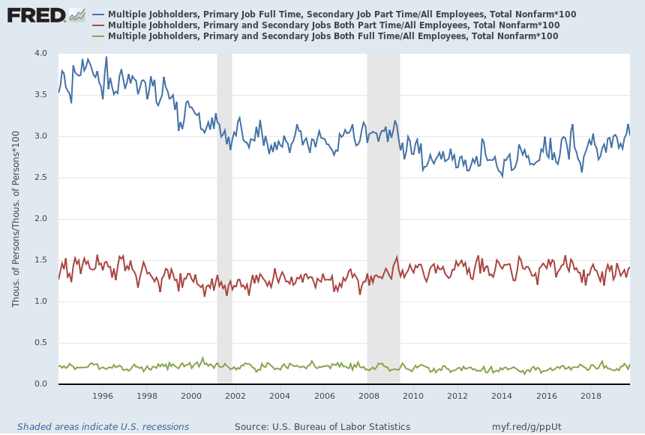 The next-largest group of multiple jobholders hold two part-time jobs (the red line). The percentage of workers with this arrangement is significantly lower than the first group, which is a little less than 1.5% of all employees and has been quite stable over time.
Finally, the smallest group of multiple jobholders hold two full-time jobs (the green line), which accounts for about 0.25% of workers. The percentage for this group has also been quite stable since 1994.
The chart shows that recessions seem to have a limited impact on these moonlighting groups with multiple jobs.